Liz is a SAHM to 3 boys, 18, 15 and 12. She blogs over at Hoosier Homemade about her homemaking adventures in cooking, baking and frugal living.
I am so happy to be sharing this Pumpkin Bread with all of you here at Smockity Frocks. Thank you Connie, for having me!

This is a quick bread, very light and does not have a heavy pumpkin flavor. It goes together rather quick and makes about 6 mini loaves. I like making the mini loaves, they bake quicker and are easy to freeze also.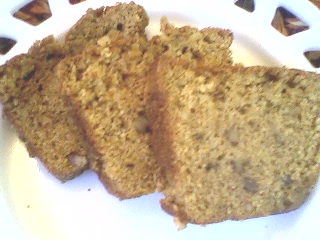 Ingredients:
Directions:
Preheat oven to 350
degrees
. Beat sugar and oil in large bowl. Mix in eggs and pumpkin. Sift dry ingredients in another bowl. Stir into pumpkin mixture in 2 additions. Fold in walnuts.
Divide batter into greased pans. Bake until toothpick comes out clean, about 40 – 45 minutes for mini loaves, and 1 hour 10 minutes for large pan.